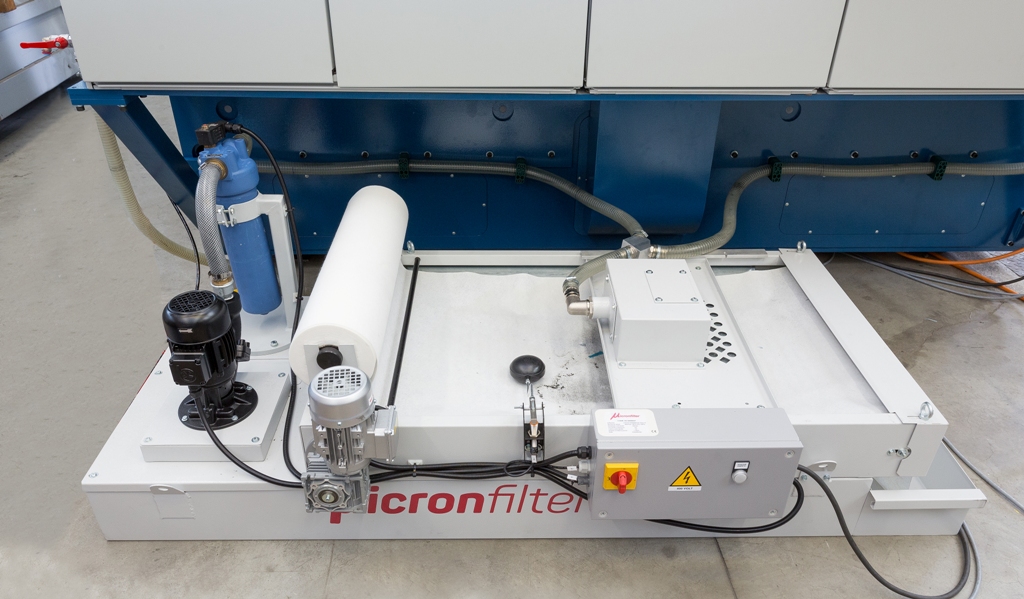 Applications and machining tasks may require it, for strategic or economic reasons, to resort to wet machining.
Irrespective of this, there is currently a trend that is returning to wet processing.
The problem is the dry machining and MMS in high temperature alloys or titanium.
With these materials, the cooling lubricant is required for the removal of heat from the processing zone.
In addition, the high-pressure cooling is also needed in many cases in order to optimize chipbreaking at the cutting edge.
Paso offers different solutions here:
• in the simplest form and design, a stainless steel pan is mounted on the base plate of the machine.
Circulating gutters on the machine table with transition to the base plate pan bring the liquid through integrated sieves into the collecting container.
A submersible pump transports the liquid in a cycle.
• In the "high end" version, solutions are available with drainage surfaces or integrated drainage channels already integrated in the base plate of the machine.
There are also solutions with a filter system already integrated in the substructure of the machine.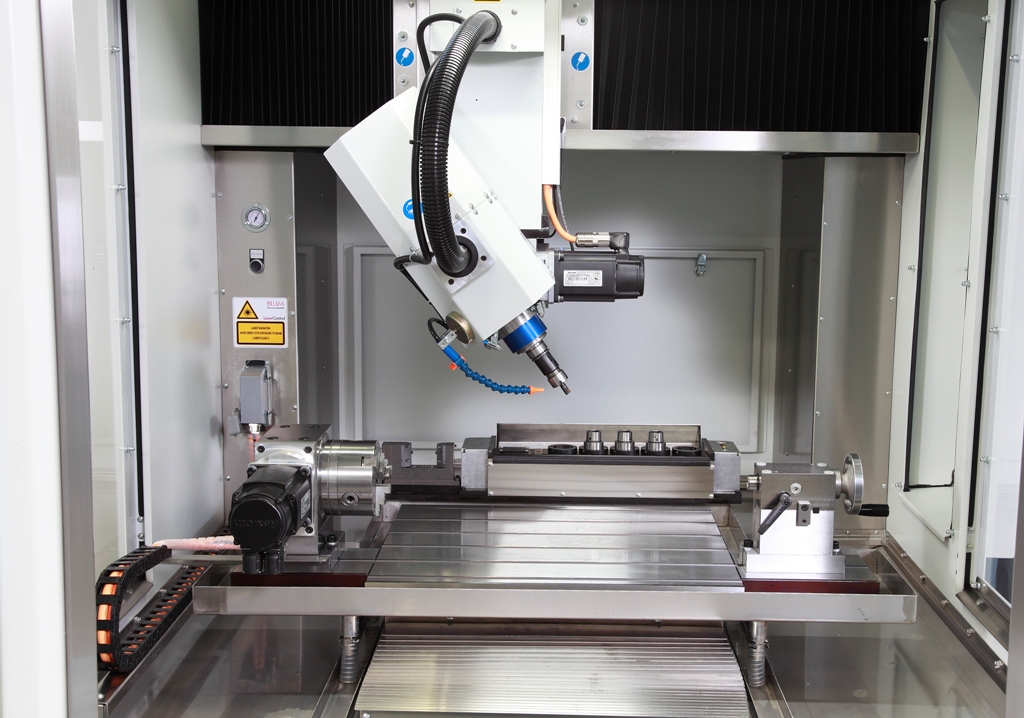 The solution with the catch basin and the surrounding gutters (drain) on the machine table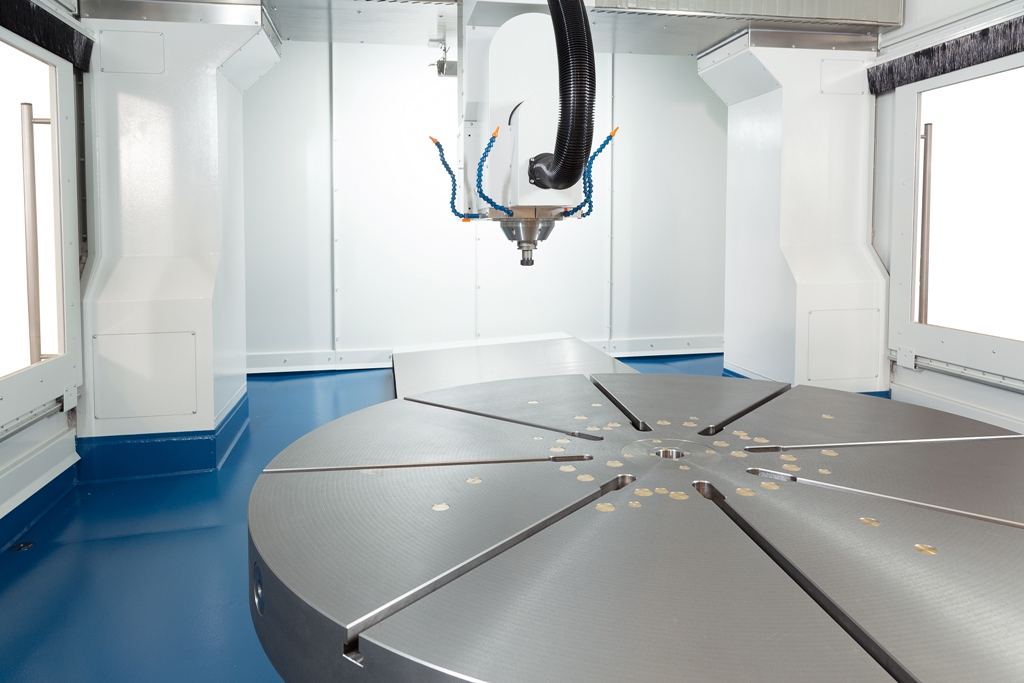 A solution with running surfaces already integrated in the base plate of the machine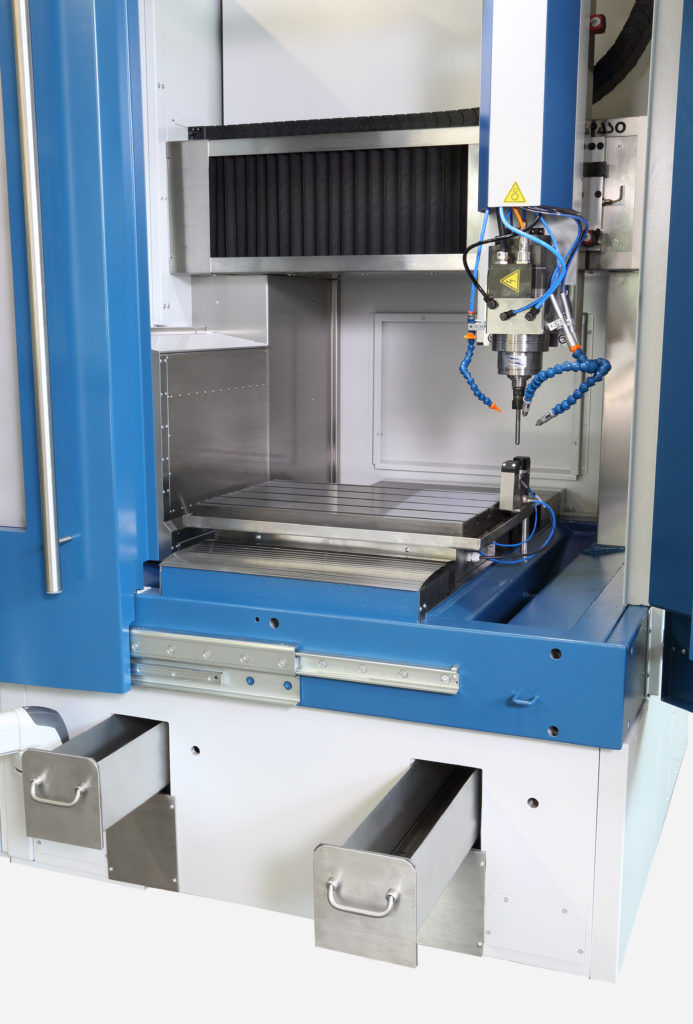 A solution with drainage channels in the base plate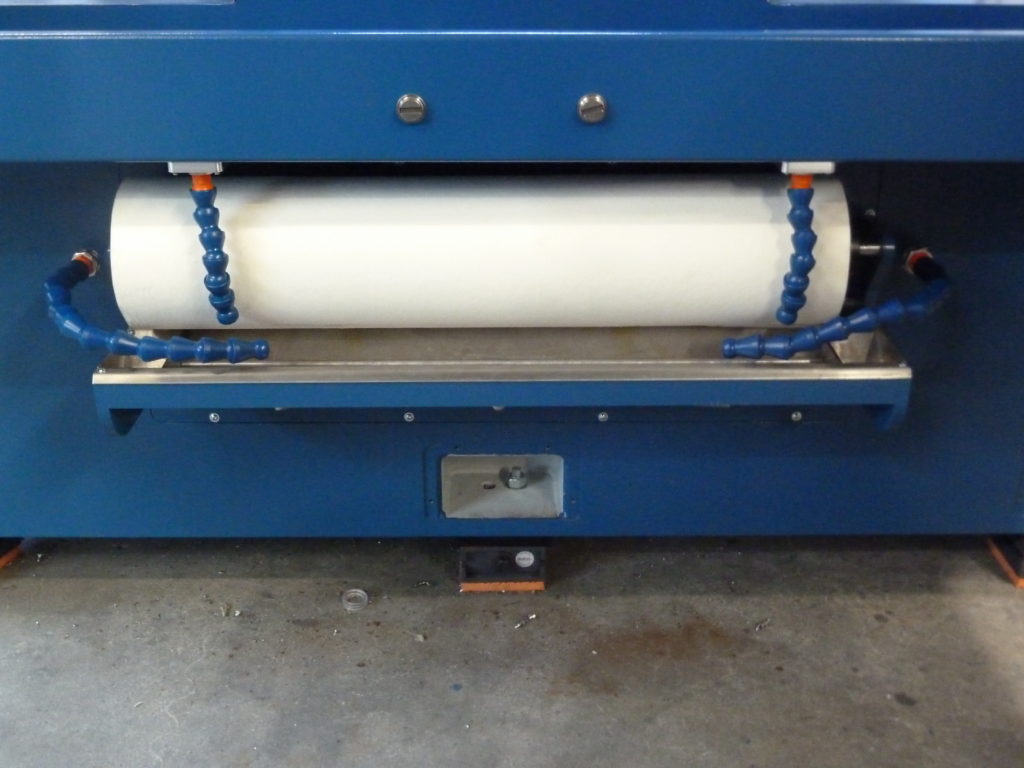 A filtration system integrated in the substructure of the machine